The Mekong Delta is a fascinating region for all travelers. Among all areas, Siem Reap and Southern Vietnam are the two most famous places to visit due to their affordability, friendly people, and remarkable cultures. In this blog post, we will share with you the best time to visit Siem Reap and Southern Vietnam so that you can prepare for your upcoming trip!
THE WEATHER IN THE MEKONG DELTA AREA
The weather in the Mekong Delta area is generally hot, humid, and rainy in the summer. It rains almost daily in midsummer, with a high chance of thunderstorms. On the other hand, winter in the Mekong is perfect, with excellent weather, lush orchards, and navigable waterways.
VISITING SIEM REAP, CAMBODIA
Best time to visit Siem Reap
If you're planning a trip to Siem Reap, consider going between November and March. It's the best time to visit Siem Reap, as you will find the city much more tranquil and enjoyable during this time than during the rainy season.
The weather in Siem Reap can change quickly, from hot and humid during the day to chilly at night or even rainy. The temperature ranges from 18°C (64°F) to 33°C (91°F).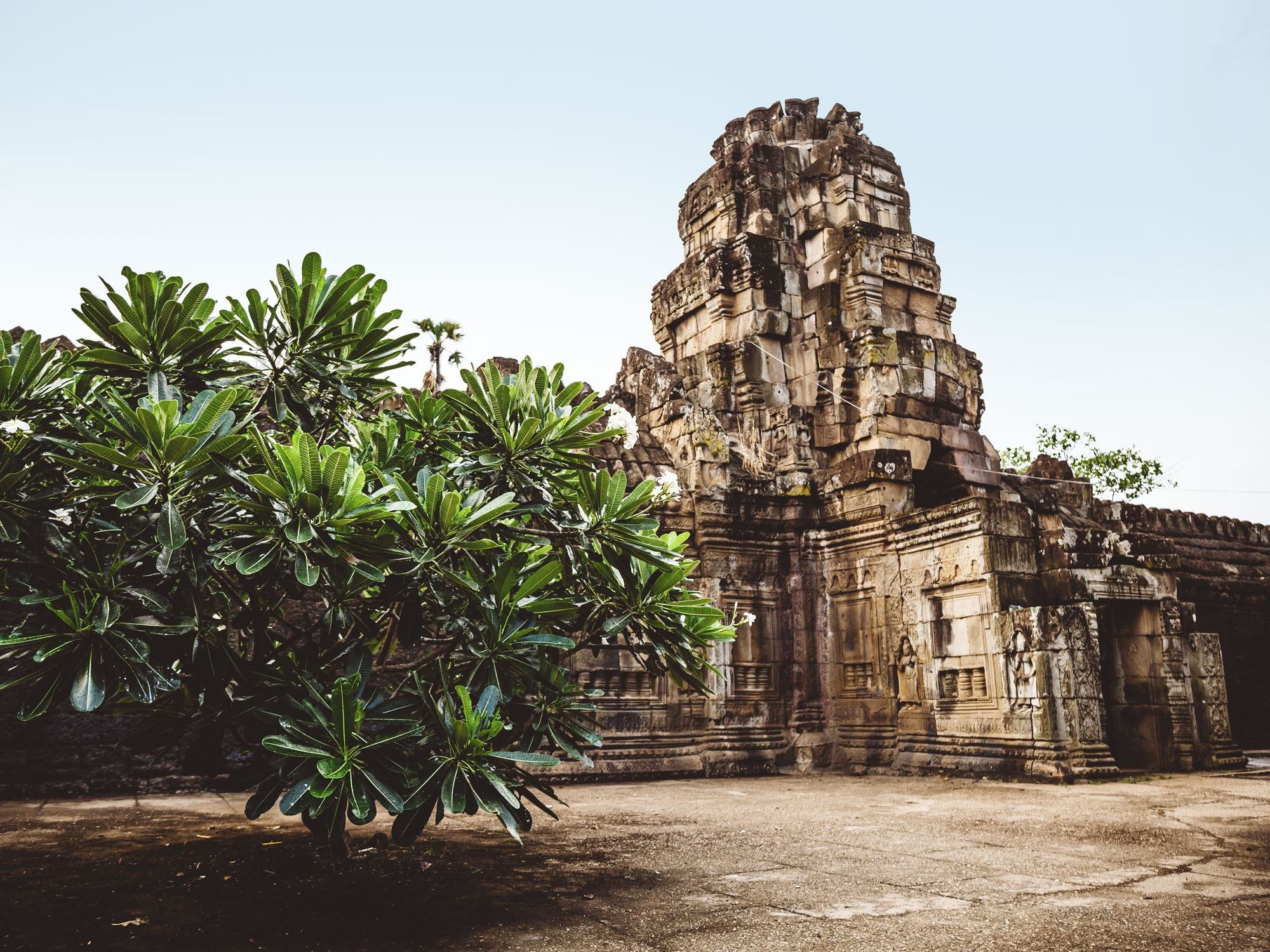 Best time to visit Siem Reap is between November and March
Top 3 things to do in Siem Reap
1. Visit Angkor Wat
The ruins of Angkor Wat are among the most impressive ancient structures in the world. The temple was built by the Khmer Empire, which ruled the region from approximately 1009 to 1431 AD. Angkor Wat was recognized as a UNESCO World Heritage Site in 1992 and was inscribed to represent an outstanding example of human creative genius.
Angkor Wat is one of only a few temples that have survived intact through centuries of neglect and vandalism. The site also contains numerous other buildings and monuments, including a walled city with thousands of houses and temples.
2. Ride around Angkor Wat on an elephant's back
While exploring Angkor Wat during the best time to visit Siem Reap, you could experience an elephant ride. Elephants played a significant role in the formation of the magnificent Kingdom of Cambodia. They play an essential role in the lives of Cambodians. The elephant has witnessed and accompanied many kings and queens to and from the temples. They have even assisted in constructing those buildings. During times of conflict, elephants served as soldiers' companions.
3. Go on a boat trip to Tonle Sap villages.
Tonle Sap is Cambodia's most important lake and the largest freshwater lake in Southeast Asia, supplying fish to half of the country's population. Officially designated as a World UNESCO Biosphere Reserve in 1997, this ecological site is home to many species, including rare and endangered waterbirds. Tonle Sap villages attract millions of tourists each year. Travelers come here to witness the beautiful floating villages, including Kampong Phluk and Kompong Khleang. They also venture out here to explore the native lives inspired by fishing operations, rowing boat trading, and the unique style of making a living on the water.
TRAVELING TO SOUTHERN VIETNAM
Best time to visit Southern Vietnam
The perfect time to travel to Southern Vietnam is between December and April. It is when the weather is at its most pleasant, with temperatures ranging from 22°C (72°F) to 32°C (90°F). This period is also the dry season in the region, so you can avoid the monsoon rains that usually occur in June and July.
Top 3 things to do in Southern Vietnam
1. Visit Sa Dec port on a traditional sampan
The historic town of Sa Dec is a must-see while visiting Southern Vietnam. It is less popular than other destinations in the area; however, its history and culture will amaze any tourists. Taking a traditional sampan (boat) to visit Sa Dec Port is highly recommended. Tourists will have the opportunity to visit various traditional villages and experience the joyful lives of the locals.
2. Visit a typical evergreen farming village on Long Khanh island
It cannot get more authentic and local than a trip to a farming village in Long Khanh. Life feels different as you wander through the beautiful countryside, mingling with locals and savoring fresh coconut in the garden.
3. Go on a city tour around Ho Chi Minh City
This once-capital city of Southern Vietnam, Ho Chi Minh City, is now one of Southeast Asia's most robust financial hubs. This "Pearl of the Far East" has over 300 years of history, with many historical architectural structures, famous remnants, and well-known sites. Its distinct culture is a harmonious synthesis of traditional principles with northern and western cultural influences. Ho Chi Minh City is also a commerce, industrial, scientific, technical, and cultural center and one of the leading tourism centers in Vietnam.
EXPLORE SIEM REAP AND SOUTHERN VIETNAM WITH LOTUS CRUISES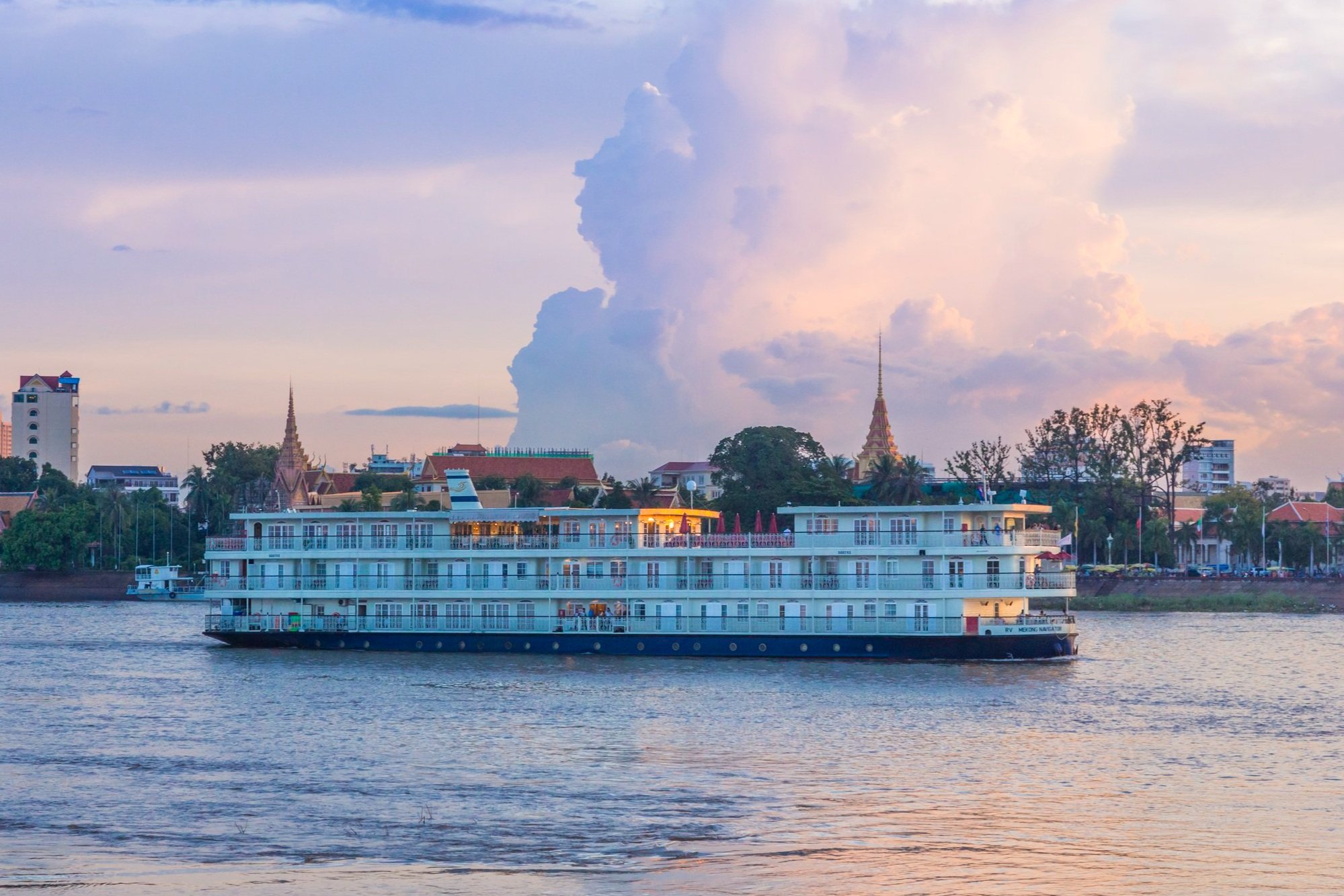 Lotus Cruises: Best river cruise in the Mekong Delta
Let Lotus Cruises be your partner in your adventure to the Mekong Delta. Whether you seek a journey to a farming village in Southern Vietnam, engage in a history lesson about the Khmer Empire, or relax looking over the Mekong River, we have everything for everyone. Travelers can begin their journey in Siem Reap and end it in Ho Chi Minh City, or vice versa. Our upstream or downstream 7-day itinerary provides passengers with an authentic and cultural experience exploring the best of Cambodia and Southern Vietnam.
Take a look at our itineraries here and book your next Mekong experience today.