As more travelers seek a more personalized and private river cruise experience, river ships are tailoring their services to meet the needs of this specific demographic. With so many options, which river cruise is best for adults? Use this article as a resource if you're curious about what that implies.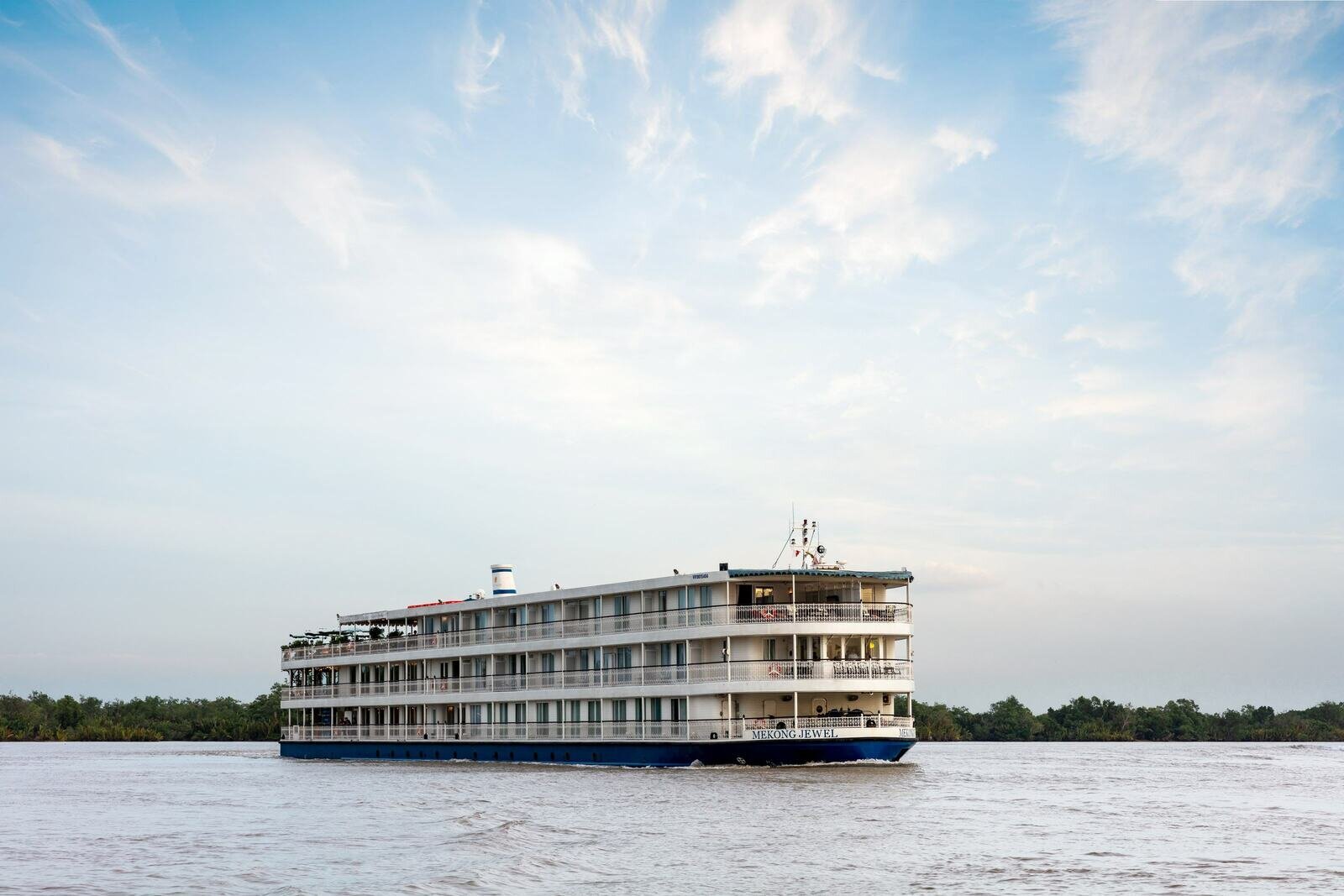 The Best River Cruise for Adults
FIVE FACTORS TO CONSIDER WHEN CHOOSING THE BEST RIVER CRUISE FOR ADULTS
Adult-oriented river cruises are growing tremendously in the market. Over-40s prefer this type of travel over others because they seek authentic experiences in unfamiliar and exotic destinations while remaining comfortable. That means not rushing through the crowded streets, checking different hotels, being transported from one place to another, making long and uncomfortable journeys on buses, taxis, and cars, or waking up in a 5-star hotel to the market's noise. They enjoy looking at the Mekong River while sipping on their alcoholic beverage of choice.
Many river cruise lines have recognized this trend and begun to offer activities explicitly aimed at this group of passengers. This adds variety, but it can also make it difficult for travelers to choose the best river cruise for their needs. These are the top five factors to consider when selecting the right river ship for you.
Accommodation Type: Would you prefer a luxurious stay in a boutique river ship with full amenities? Would you choose a river ship with more local features? Or a combination of both?
Activity Options: Consider the types of activities that are important to you. Do you want to spend your days exploring the destinations solo or lounging by the pool or the bar with a glass of wine in hand with your partner?

Top five factors to consider when selecting the right river ship for you
Atmosphere Type: Are you looking for a laid-back and relaxing vacation or an active and adventurous one?
Dining Options: Decide if you prefer local cuisine or more of what you are familiar with. Here is a helpful tip: Go out of your comfort zone. The Mekong River has a lot to offer in terms of food.
Itinerary: Take a closer look at each river cruise's itinerary during your trip and decide which one is best for your needs. Choosing a busy schedule might not be ideal if you want more relaxation. Vice versa, if you want to see as much as possible, an all-day itinerary is what you need!
WHY SHOULD YOU CHOOSE LOTUS CRUISES FOR YOUR EXCITING JOURNEY?
The list is endless! Lotus Cruises combines the best of traditional elegance with modern comforts. Here are the top three reasons why Lotus Cruises is the best river cruise for adults:
Reasonable prices
Lotus Cruises offers unmatched luxury and services for adults looking for a memorable journey along the Mekong River. Our wide range of price packages offers flexibility for travelers, and our experienced staff is dedicated to providing unparalleled customer service.
Enjoy the best offers for a river cruising experience through the exotic landscape along the Mekong Delta and explore the cultures of the locals, starting from just $549.
Experience true all-inclusive service with us!
With more than 20 years of expertise, Lotus Cruises offers adults seeking genuine entertainment and leisure a once-in-a-lifetime experience.
Our knowledgeable team will provide you with unmatched hospitality and first-rate services. Get ready for an unforgettable cultural adventure led by well-known locals and multilingual guides who will attend to all of your needs.
Throughout the day, our complimentary butlers will serve unique local spirits. Quality imported wine is served during lunch and dinner, accompanied by French-Indochina-inspired dishes prepared by our incredible chefs using locally sourced produce.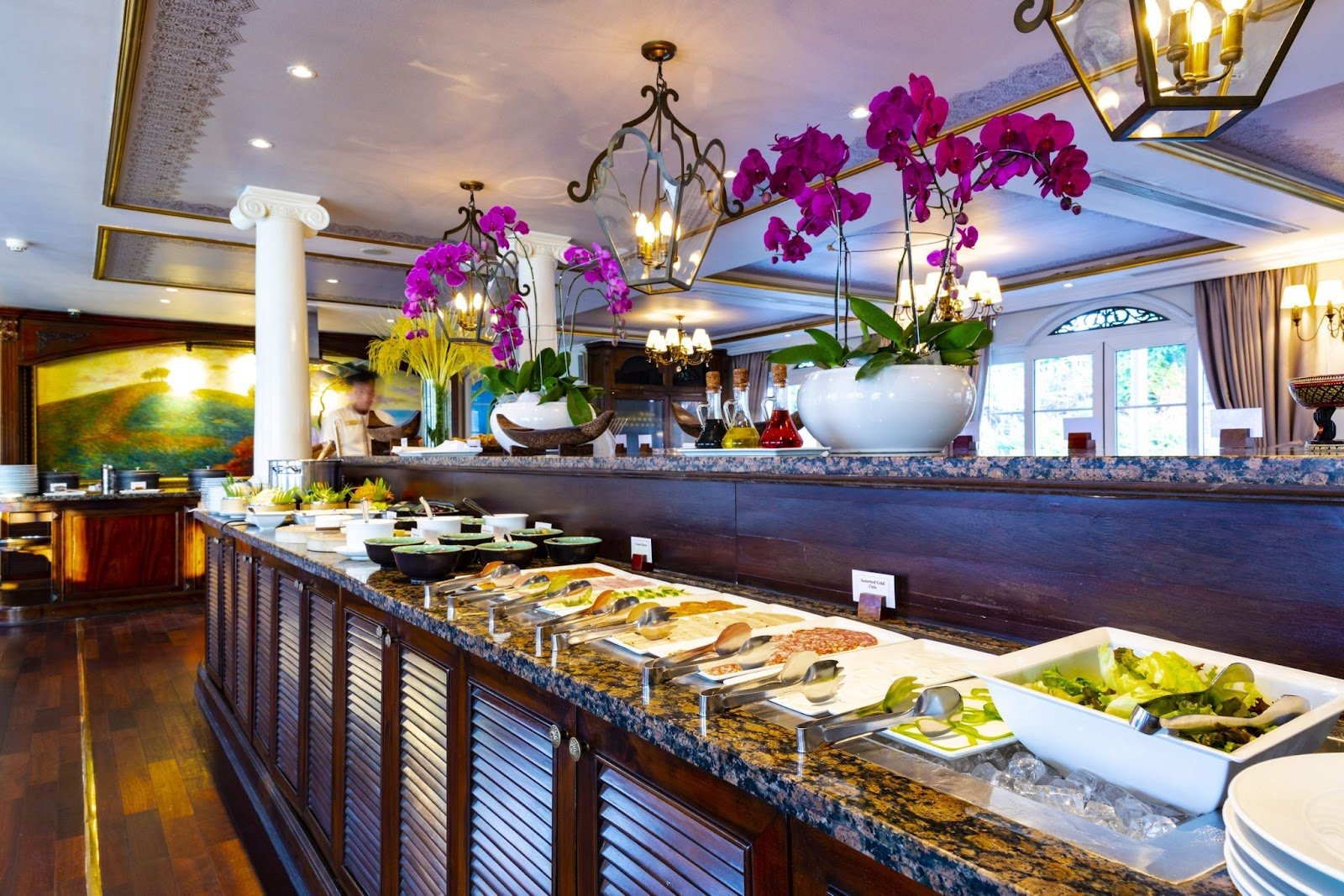 Experience true all-inclusive service
Our accommodations exude luxury while also providing modern conveniences
Lotus Cruises offers elegant, spacious suites with all the modern comforts, together with charming 1930s French colonial décor inspired by the vibrant legacy of the area. Each type of suite on our river ship is designed to accommodate your needs. Our devoted housekeeping team takes great care to maintain each suite to ensure you have the most comfortable stay possible.
The evocative dining room is where meals are served. There are several roomy places to unwind, including a library and computer lounge, a beautiful sun deck, a workout facility, and a spa.
Immerse yourself in the Mekong River's beauty. Discover the fascinating cultures and traditions of these exotic locales. When you board one of our river ships, you are guaranteed to have a memorable experience.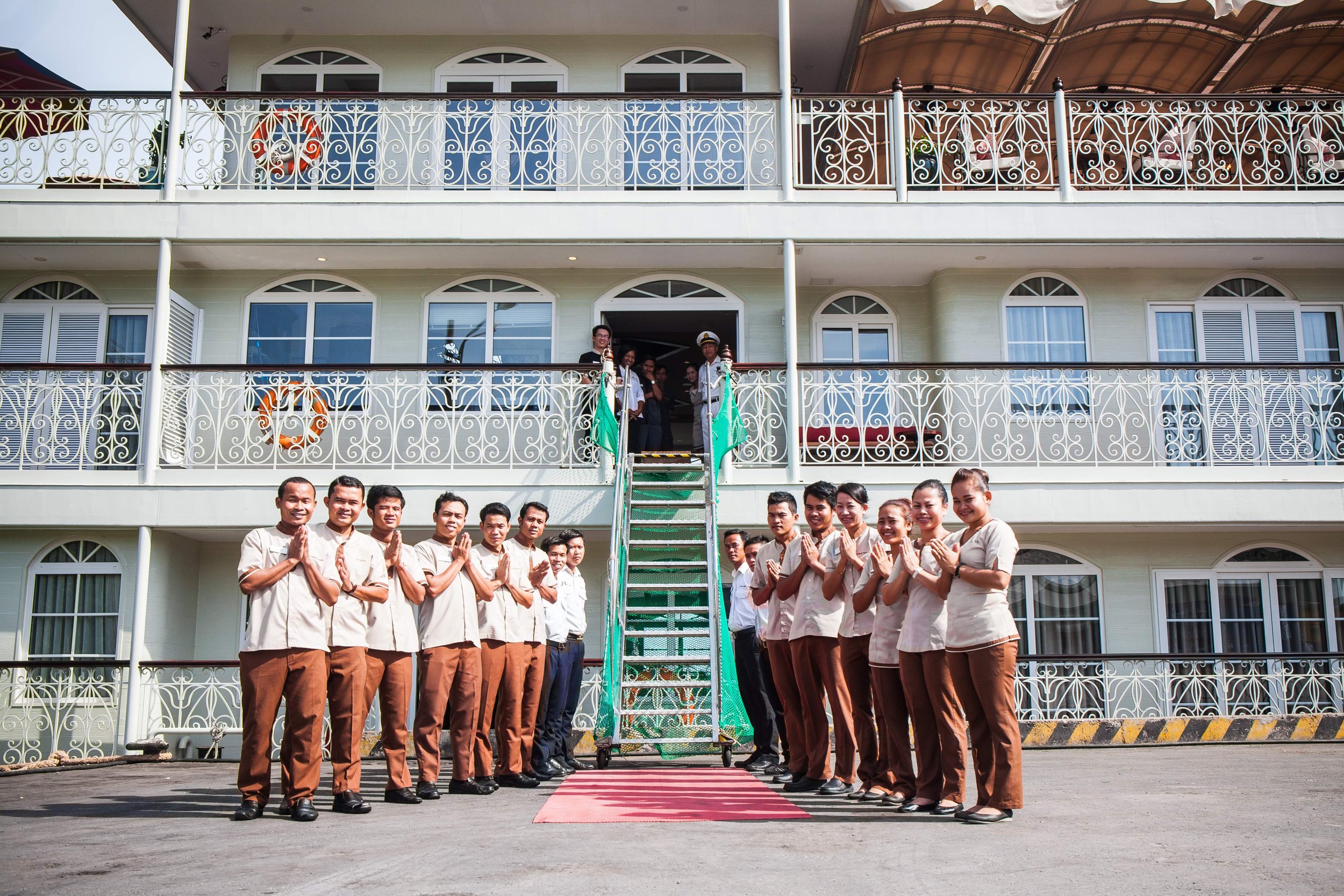 Our accommodations exude luxury while also providing modern conveniences
A river cruise is an excellent option if you are planning your next getaway. Come with us on Lotus Cruises and witness the greatness of Southeast Asia.
Download our brochure for more details, or book a full consultation on your best cruise journey!