Following the less traveled and more troubling years of the 2020s, people are now opting for more private travel options, with cruises being one of the top choices. A cruise provides a well-designed, seamless experience for travelers as a close, comfortable, and high-standard mobile resort that heads towards exciting destinations.
Traditionally, most cruise lines would only offer packages targeted at couples or families as a fun retreat for all ages, and so they would charge a "single supplement" for solo traveler cruises. If you fall into the latter category but still want to enjoy all the excitement minus the extra fee, consider Lotus Cruises, the best cruise line for solo travelers.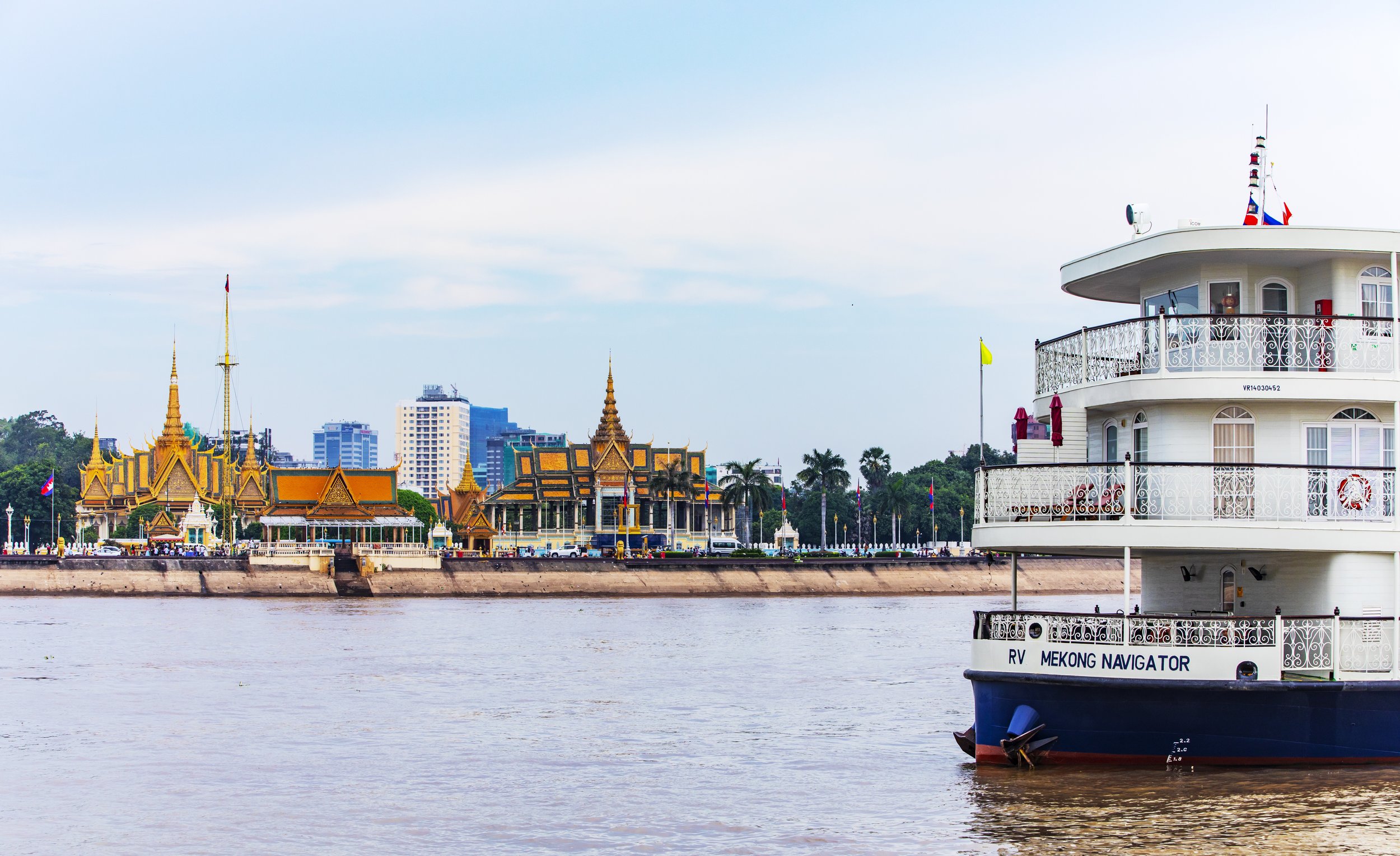 With fair-share benefits for all types of customers, including no single supplement for singles, Lotus Cruises is the perfect experience for single travelers.
WHAT TO EXPECT WHEN TRAVELING ON A CRUISE?
There are many myths surrounding cruise travels. And it does not help when all the information floating on the internet sea are usually so polar opposites.
Some enjoy their cruise line services and say that cruise ships are one of their most favorite vacation experience ever, while others may argue and say that it's their 'endless nightmare' traveling at sea.
All opinions ring truth to some degrees, because a lot of the reasons are subjective and true to people's own perspectives and expectations. But the main reason most people would reply to the question "Why?" when asked, is that they "did not expect that is how cruise ships are". So what should you expect of a cruise?
An all-in-one luxury stay with lavish suites, fine dining, and astounding hospitality.
Providing opportunities to visit multiple destinations while the ship is docked.
Offering many wonderful onboard activities such as spa treatments or listening to live music at the cruise bar.
Having hassle-free booking of multiple accommodations and transportation as opposed to the mundane modes of transportation. Furthermore, you only need to unpack and pack once.
Despite being a fantastic way to expedite, it does have a few drawbacks, such as a higher fee for a travel tour and the fact that there are only some specific dates to book, which can be many weeks or months in advance.
There are a few things you should do before embarking on your chosen cruise adventure. Gathering your travel documents, packing wisely, and pre-booking activities should be top priorities.
THE FUN IN EXPERIENCE SOLO RIVER CRUISES
Despite its reputation as a bonding or retreat experience, solo cruising has grown in popularity among people of all ages and relationship statuses in recent years.
Going solo on a cruise gives you the flexibility and freedom to plan every detail and do any activity based on your interests rather than those of others. Furthermore, if you are shy about traveling alone, a cruising atmosphere can help you overcome your social anxieties because friendly exchanges can easily occur due to the sense of harmony on the sails.
Though there are still some things to be mindful of when taking a cruise independently. Therefore, here are some top tips to fully utilize the solo cruising experience that Lotus Cruises has organized for you.
Book the cruise venture wisely: It is critical for single travelers to decide the atmosphere of their journey by selecting a large ship with a large number of passengers or vice versa. Booking ahead of time may also secure you a single cabin, which can sell out quickly.
Open to meeting new people: Making new friends with other solo travelers onboard, whether at solo cruiser events or the dining table, may be worthwhile. Don't limit it to cruise passengers; taking excursions with your cruise line is also a nice way to have new relationships.
There's no need to be overly polite: If you only want a private vacation, don't be afraid to decline invitations or avoid conversations with other people. It is not your responsibility to please everyone everywhere you go.
However, as briefly mentioned above, there are some drawbacks.
Because many modern ships are designed for families and/or couples, there aren't many demanding single cabins. If you did not book the trip ahead of time, you may have to settle for a double cabin. In the worst-case scenario, you may have to look for a travel partner, which destroys the sole purpose of traveling alone.
More to that, in general, cruise lines only offer packages for couples or families and charge a 20–30% "single supplement" for solo travelers. As a result, even if you have successfully obtained your single stay, there is still a further cost to pay.
SO, WHY CHOOSE LOTUS CRUISES?
Lotus Cruises is the best cruise line for solo travelers when it comes to experience because it provides equitable benefits to all, with no single supplement for singles on designated departure dates.
Furthermore, those looking to "find themselves" on a cruise will be pleased to learn that our Traveler Made-awarded quality and personalized services are tailored to each guest, with hospitality and comforts that rival even the most luxurious hotels.
We strive not only for comfort in our accommodations but also for cultural aspects on our tours throughout Vietnam and Cambodia. On their journey down the majestic Mekong River, visitors have numerous opportunities to learn about the warm people and captivating scenery of these countries.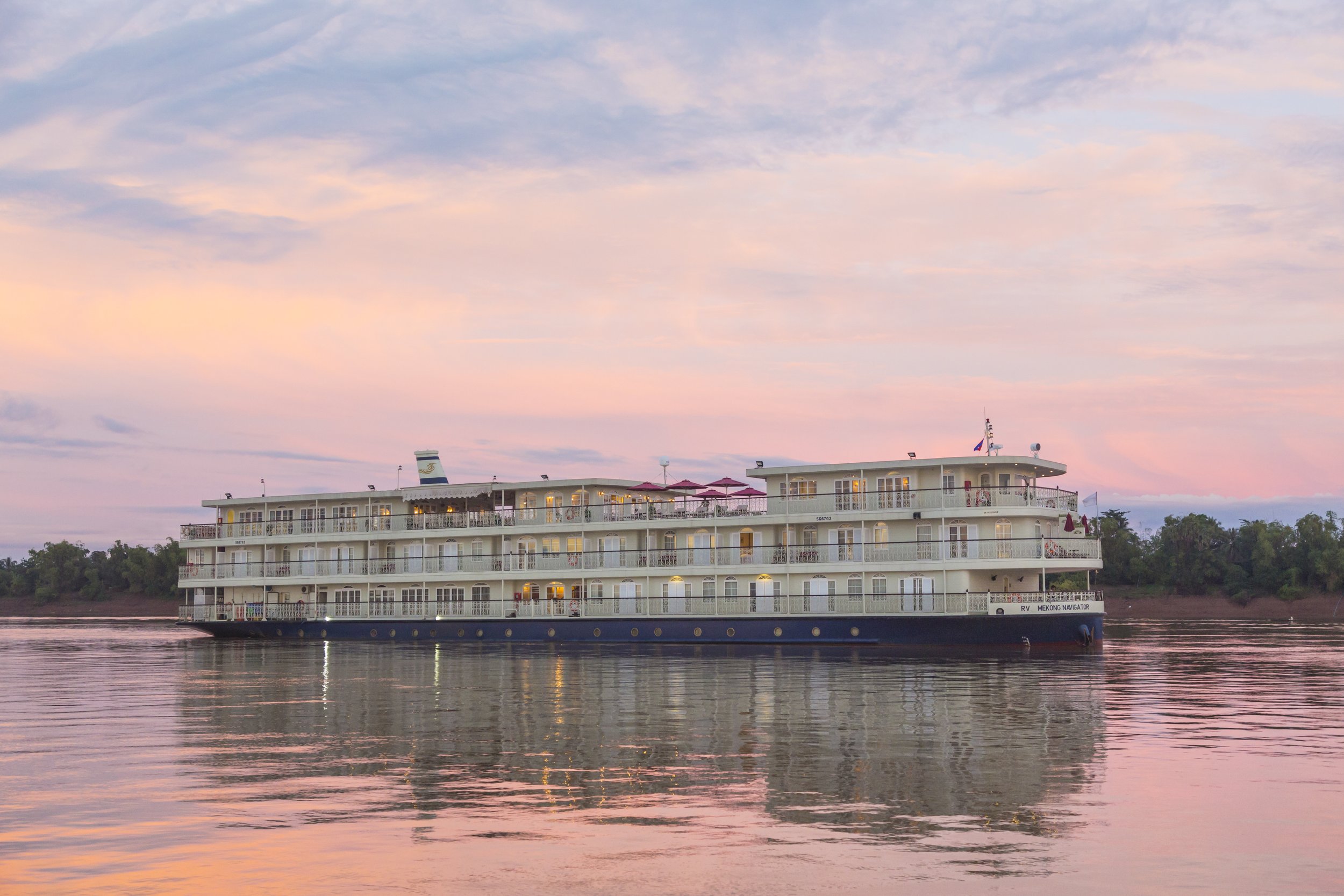 Lotus Cruises is one of the best cruise lines for solo travelers. If you want to learn more about our tours and cruises, such as the Mekong Navigator or the Mekong Jewel, as well as future solo cruise tips, click here for more information or here to book now.